Alvar Aalto - Scandianvian classic designer 1898-1976 from Finland
Alvar Aalto (1898-1976) is a Finnish architect and designer, clearly engaged in Scandinavian design modernism movement. If his revolutionary furniture and other decorative art objects experiencing great success internationally, many forget that this is primarily as an architect that Alvar Aalto became known.
After studing architecture at the Technical University of Helsinki from 1916 to 1921, he was commissioned to design various exhibitions before opening his own architectural firm in 1923. In 1929, he realized the drawing of the building of the newspaper Turun Sanomat in Turku, which was his first functionalist building. The vast majority of its buildings have the characteristic to integrate very smoothly into their surrounding environment.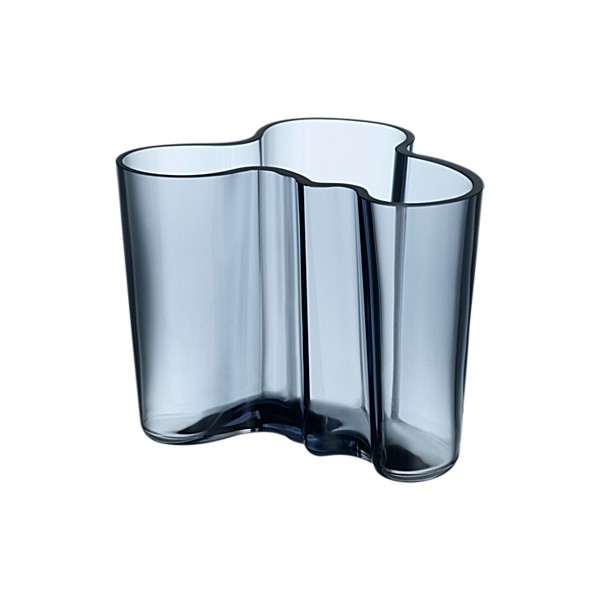 The Savoy vase by Alvar Aalto is designed to mimic the shape and movement of water in the sea. The vase remains an icon to this day. The vase was designed for the restaurant Savoy that still operates today in Helsinki.
Materials & Organic Scandinavian design
Alvar Aalto was greatly opposed to the use of contemporary and industrial materials such as steel and glass in its construction and design. In 1930, he developed an innovative process for obtaining a curve of more than 90° in wood, with a technique of glued laminated timber.
This process became the basis of many of its design tables, chairs, armchairs and other furniture, such as the Paimio chair, made in 1932 for the Paimio Sanatorium, the mythical 60 stool, designed in 1933 or the table 80, designed in 1935.
Alvar Aalto's Scandinavian design concepts were organic and used the human form. His buildings and chairs were first prompted by the user. The seats and handles were moulded to the human form. Of all architectural furniture, his is the closest to humanity.
He put together an experimental plywood workshop in Turku in 1929 with Otto Korhonen, and in 1935 formed a furniture company with Harry and Marie Gullichsen called Artek. This was to manufacture his furniture and as a showplace for contemporary furniture, art, home furnishing and industrial art. This combination of designer, manufacture and marketer created a broadly accessible collection of furniture including the Paimio Armchair 1929, the Viipuri Collection 1933-1935, the Aalto Serving Cart 1936, the Cantilevered Armchair 1946 and the Fan Leg Stool 1954.
Iittala & Riihimäki
Also in 1935 the company patented a cantilevered chair support made from timber. Aalto's designs were held in high regard at numerous exhibitions including an exhibition of Finnish design at Fortnum & Mason 1933, the Paris 1937 exhibition and the New York 1939 World Fair. He also collaborated with the company Riihimäki (1933) and Iittala (1936) to produce decorative glass objects, including his famous Savoy vase (Wave Finnish) whose organic shape recalls the flowing movements of the sea.
The creations of Alvar Aalto have greatly influenced the Scandinavian design postwar and this architect-designer is often regarded as the founding father of organic design. The Royal Institute of British Architects awarded him a gold medal in 1957.
Our current selection of scandinavian design pieces from Alvar Aalto or are you perhaps curious about other items from Finland?